Since you're here, you might be struggling to achieve your personal, professional or company goals. And if you think an action plan is just what you need to help you create a clear path for reaching your goals, you're absolutely right!
An effective action plan is critical, whether sending out weekly email newsletters, putting together a presentation, or executing a marketing plan or business plan. However, creating an action plan from scratch can be even more troublesome if you don't know how to do it.
Fortunately, with Visme's action plan templates, anyone can create an effective action plan in minutes.
Continue reading to discover what exactly an action plan is, why you need one, how to create one and some template examples that you can use it for inspiration.
Table of Contents
What Is an Action Plan and Why Do You Need One?
Why Do You Need an Action Plan?
How To Create an Effective Action Plan
10 Action Plan Templates To Help You Execute Projects
What Is an Action Plan and Why Do You Need One?
As the name suggests, an action plan is the set of tasks or activities you need to complete to achieve a goal or complete a project. You can think of it as a timeline, a list of actionable steps, people responsible for each of them and who follows the progress of each step to come up with the best results.
This single document can help you plan and monitor activities, identify the resources needed, and how and when they should be used to ultimately achieve your stated goal.
Now, you might be wondering the difference between an action plan and a to-do list. The most significant difference between these two is that to-do lists are ongoing and include tasks for different goals and projects. On the flip side, an action plan is focused on a specific goal within a limited time frame.
The purpose of creating an action plan:
Consumer Complaint Investigation
Project Management
Risk and Opportunity Management
Product Launch
Sales
Daily Meetings
Market Research
Why Do You Need an Action Plan?
According to a recent study, those who finish their business plan are twice as likely to succeed in their business than those who have no business plan. So, plan to be prepared for the obstacles ahead and keep yourself on track.
And an effective action plan helps you boost your productivity and keep yourself focused. Here are some of the reasons why you need an action plan.
Get a Clear Direction
An action plan highlights the steps you should take and the timeframe to complete them. Therefore, you will get a clear direction of what to do in order to achieve your goals. So, whenever you stress yourself about the next steps or the actions taken in the past, you have everything in hand.
Keep Everyone On the Same Track
An effective action plan can bring every team member or stakeholder on the same page. It can be an individual who is an expert in the area of work, the one who is experiencing the problem and stands to benefit from the change, or who can contribute towards the goal or project.
Get a Better Clarification of the Timeframe
Every action in your action plan should have an exact completion date. Once you assign all the tasks that need to be done to achieve your goal and understand the requirements of resources for it, you can quickly figure out how long the overall action plan will take.
Measure Your Success
Measuring the success of the progress of your goal is another crucial benefit of using an action plan. For example, if an objective is to write an action plan, there may be many steps towards that goal, including understanding the design process, writing the text, branding and many others.
You can measure each of these steps to ensure you achieve the goals and contribute to the larger objective of creating an action plan.
How To Create an Effective Action Plan
Learning to create an action plan might seem daunting at first, but it's worth the effort to keep yourself productive towards the goal later on. Though there is no universal formula to create an action plan, and they may differ in terms of tasks and timelines, you can follow the simple steps below to create one.
Define S.M.A.R.T. Goals
The most important ingredients you need to create an effective action plan are the goals you want to achieve. Since you are reading this, you might have already defined goals. But, if you haven't, use the SMART method to create specific, measurable, attainable, relevant and time-bound goals.
Use the infographic below to understand a SMART goal and try to create yours accordingly.
Once you have set SMART goals, you are already halfway through achieving them. If you struggle with creating SMART goals, use the worksheet template below.
Additionally, read the article on how to create SMART goals to learn more about it.
Prepare the List of Actions
Now, prepare a list of actions you need to take to reach your goal. It would be better to divide your main goal into smaller actionable steps to make the final goal less overwhelming and get closer to achieving your goal one step at a time.
However, make sure that the actions are realistic and relevant to your goal. For example, if you want to generate 30% more leads, some of your actions could be creating engaging content, optimizing your web pages, asking for referrals, and many others.
Identify and Allocate Resources
Before creating the action plan, you must identify all the resources required to complete the tasks. Some of the resources you need will include money, equipment, personnel, tools and others. And if you don't have the resources available at the moment, you need to make a plan to acquire them.
Once you have your resources, allocate them to the right people. For example, suppose you are running a digital marketing campaign. In that case, you will need to have the applications and tools for content production, graphic design, and marketing analytics and hand them over to your content manager, social media manager and SEO manager.
Set the Deadline
As we have already discussed, the goals should be SMART. And here, T stands for time-bound, which means that you should have a start and finish date to achieve your goal. If you don't do it, you are likely to never reach the goal.
Therefore, choose a specific deadline so the other team members involved can plan better for the execution of the action plan.
Additionally, you can break one large goal into smaller subgoals and set an individual deadline for each of them. For example, if you want to generate 30% more leads by the end of Q4 this year, you can set subgoals such as:
Upload first YouTube video by X date.
Publish 250 blog posts by X date.
Host 25 webinars by X date.
Create a Visual Representation
Now, let's move to the part where you will actually materialize your action plan. Creating a visual representation of the action plan is the best way to engage your team so that everyone knows the plan well.
But designing an action plan from scratch is not an easy task. Visme is there to help you design the action plan without stressing yourself out for the design part. Follow the steps below to visualize your action plan.
Pick a Template
Visme offers a wide range of professionally designed action plan templates for various business types and use cases. Choose a template from the library that suits your needs or that you can easily customize a little to create your very own action plan.
Input Your Text and Data
Now, edit the empty fields to fill in your objectives, tasks, deadline, budget, and many others. Click on one of the text boxes and start typing to insert your text or replace any pre-existing text with your own.
Change the Colors and Fonts
Customize the appearance of your action plan further by changing the colors and fonts. Select the element you want to change color for and use the color picker tool to change the color according to your need.
Once you are done with the colors, you can now change the font style, color and size. Double click on the text that you want to change the font for and use the editor on top to do it.
Use your brand colors and brand fonts in the action plan to perfectly represent your brand. Visme lets you save your brand assets so that you get customized templates according to your brand guidelines at your fingertips.
Watch the video below to learn more about setting up your brand identity kit in Visme.
Incorporate Icons and Illustrations
Icons and illustrations are the essential part of visually expressing actions and ideas. Add relevant icons and illustrations or swap out the ones included to ensure they match your action plan. Visme offers thousands of professionally crafted icons and illustrations that you can use in your design.
Additionally, take your design to the next level effortlessly by incorporating 3D animated assets in your action plan.
Collaborate with Your Team
To make the most of your action plan, ensure that you include all the team members that you think can contribute to the success of your plan. Start collaborating with your team and effectively create stunning designs right inside Visme.
Check out the video tutorial below to learn more about it.
Once you are satisfied with your action plan, you can share it with your team members. Download the action plan as a high-resolution JPG or PNG image file or share it via a link. If you want to publish your action plan on a website to blog, generate an embedded link and paste it wherever you want.
Monitor the Progress
Track your progress regularly and ensure that each step in your action plan is completed on time. You can use an internal reporting system or hold regular meetings to track progress. Mark tasks that are completed as done on the action plan to bring them to the attention of your team members.
This will help you better understand the pending or delayed tasks for which you need to find solutions. Finally, keep updating the action plan regularly according to your progress. With Dynamic Fields, it's easy to keep your action plan, and all other projects, updated. Once you input data into a dynamic field, it will change across all projects it's used in.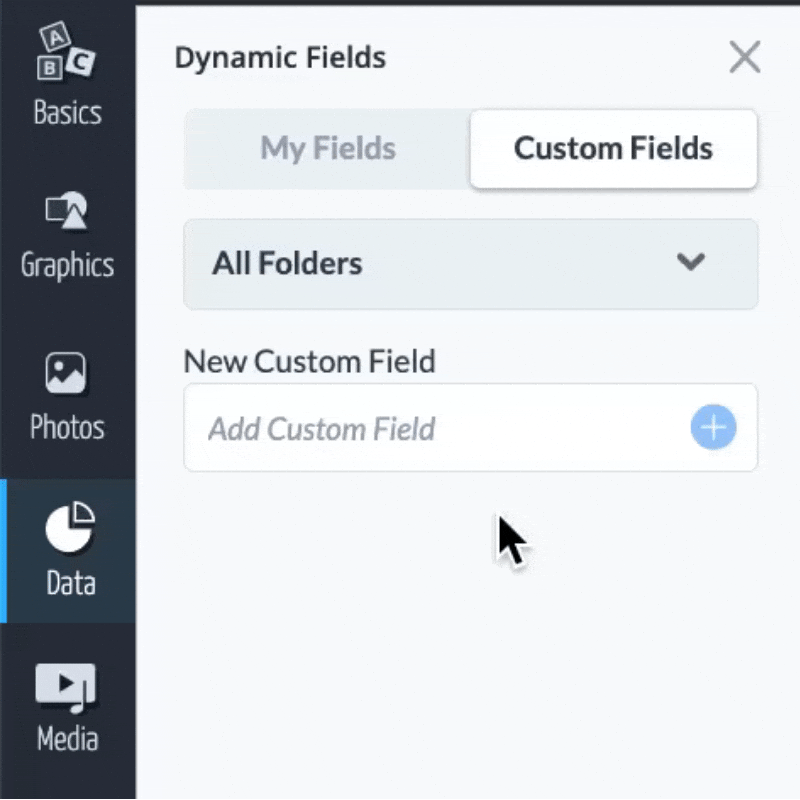 If you are considering the action plan for a project, you can also opt for project management plan templates to keep track of your project progress and ensure a smooth operation.
Additionally, Visme offers a wide variety of other documents such as status reports, marketing plans, sales plans, project plans, organizational charts and many more.
10 Action Plan Templates to Help You Execute Projects
1. Marketing Action Plan
Planning marketing and promotional activities are critical aspects of your business process as they help you achieve your business goals and grow your business. If you are a marketer, you should plan activities each month and compare them with your expected results.
This action plan template can help you track the actual results of those activities and help you with your future plans. Whether your marketing objective is increasing sales or brand awareness, you can use this template as a part of your overall marketing plan.
2. 90-Day Action Plan
The position of C.E.O. comes with high expectations. With the unknowns of a new role in a new organization, the pressure to perform and the need to be accepted as a new leader by the team, it can be challenging to know where to start.
Use this 90-day action plan to understand your new organization, its target market, functional interdependencies, growth opportunities, and much more.
3. Employee Corrective Action Plan
As a business owner, you need to take corrective actions when the goals and objectives are not in line with your expectations and the process starts experiencing flaws. An employee corrective action plan is one of the crucial ones of them.
This often happens when the employee lacks key skills or doesn't understand your organizational processes or objectives. An employee corrective action plan template like the one below allows you to record the disciplinary action that needs to be taken and suggest improvements and comments.
4. Project Action Plan
When starting or running a new project like website designing or anything else, you need to juggle many things at once. Use this website design project action plan to ensure that the project goes more smoothly.
It gives you complete visibility of the objectives, tasks and the given timeframe, making it easier for you to organize teams, assign tasks, track performance and measure the execution of the project.
Additionally, learn more about how Visme can help you better manage projects.
5. S.M.A.R.T Action Plan
You might already know that SMART goals push you further, giv1425287609es you a sense of direction and help you organize and reach your goals. Imagine what will happen if you combine your SMART goals with the action plan. Every action you take will be completely aligned with the specific goal.
This action plan template helps you do just that. Edit this template and add your SMART goal and the action steps altogether.
6. Emergency Action Plan
As a business owner, you must always be prepared for emergencies while running the business. These emergencies include hazardous materials spills, fires, natural disasters, and many others. The most effective way of handling a crisis situation is to prepare in advance by creating an emergency action plan.
The emergency action plan template helps you prepare the evacuation plan for your workplace in the event of a natural disaster. Edit this template or use it as is to do as much as possible to keep your employees safe in case of disaster.
7. Disciplinary Action Plan
The goal of a disciplinary action plan is to warn employees about what is and is not acceptable behavior in the workplace. This is mainly provided to employees during the onboarding process, but you can also use it for existing employees.
Edit this template by filling out the empty spaces with the necessary information and hand it over to the employee you want to warn of unacceptable behavior.
8. 30-60-90 Day Action Plan
The 30 60 90 day action plan is a structured way of enlisting goals and strategies in 3 steps timeline. Project managers, new hires, sales executives, and many other professionals can use this template to plan the company's objectives and ensure that the goals are met.
This action plan template includes a 90-day action plan for a tech project split into three parts. The first 30 days show the initial steps, such as discussing project breakdown and planning with clients. Similarly, the next 60 and 90 days include other crucial actions such as quality assurance, bug fixes, feature rollout, final launch, KPI tracking, updates and many more.
9. 30-Day Action Plan
Like the 30-60-90 day action plan, the 30-day action plan is a set of steps that you need to take within 30 days to achieve the specific goal. If the project is going to take not more than 30 days or if you want to finish the project in 30 days, this action plan template is perfect for you.
This action plan template also lets you break down the project into three smaller parts to make the actions more realistic and effective. Edit this template to create the perfect 30-day action plan for any type of project you want.
10. Sales Action Plan
Create a colorful sales action plan using this template. It will help you explain how you will operate and manage the sales process to skyrocket your sales. Set goals to manage your inventory, project sales, expenses, timeline and many others.
Furthermore, the template allows you to set different plans for online and in-store sales, making the template a must-have for your overall sales plan.
Learn more about how Visme can help you close more sales and take your business to the next level.
Create Your Action Plan Using Visme
Are you ready to create an effective action plan and track your progress while executing and running projects? Choose your favorite action plan template from the list above and start editing it using Visme's professional document creator.
Almost every part of these templates is editable and the easy-to-use drag and drop tool helps you create action plans in a few clicks.
Sign-up for a free account in Visme today and your action plans are just a few clicks away.
Samandishe (samandishe.com)